Great venues for your Festivals, Party Celebrations, Family and Corporate Fun Days, Corporate Functions, Team Building Days, Activity Days, Fairs and much more…
Honnington Events and Venues are located at Honnington Farm Estate, in 500 acres of rolling hills in the beautiful Kent countryside, situated between Tonbridge and Tunbridge Wells, with excellent access from the M25 and just off the A21 & A26.
We have two stunning fully licensed countryside locations to choose from, making us the ideal location for all manor of events, from Festivals up to 5000 people, Party Celebrations, Family and Corporate Fun Days, Company Function, Team Building Days, Activity days, Fairs, and many other types of shows and events, even down to just renting some land for a gathering.
Between the two sites we can easily cater for: Sports and Leisure activities, Private Parties, Outdoor open air cinema / Drive in Cinema, County shows / village Fete, Funfair stalls & rides, Concerts / Music festivals, Model airplane groups, Dog shows, Filming / TV locations, Battle re-enactments, Distance running events, Inflatables, bungee, trampolines, climbing walls, team building, obstacle courses, food festivals, farmers markets and mass participation events.
Honnington is a family owned and run Farm/Estate and we are here to ensure your privacy and exclusivity for whatever event you want to hold. Since 2015 we have expanded our facilities yet further and have opened them up to hold much larger and more diversified events. Although both sites are peaceful and remote, the locations are both central and easily accessible from Tonbridge and Tunbridge Wells and the surrounding road networks. 
Honnington
Honnington has a seven acre level maintained site for hire, set in a stunning location overlooking the beautiful Kent Countryside with spectacular views of the lake and the grounds. 
Honnington is a fully licensed site with recorded music being licensed until 12.00 midnight. 
Read More
Colebrook
Colebrook Park is situated in the beautiful grounds of the old Colebrook Estate, on the edge of two lakes and with its 100 acres of maintained  mixed woodland and grasslands and is an ideal venue for larger or more exuberant events and has  the possibility to hold any number of outdoor events/activities.
Read More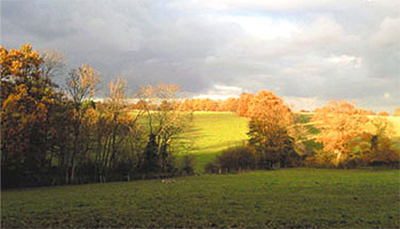 Do you have a booking or enquiry to make? Please mail us. We'll respond to you shortly.